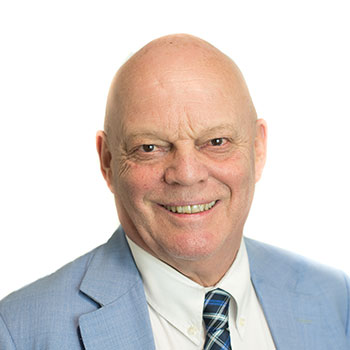 Christian M. Reiser
Partner
+41(0)22 320 42 42
cmr@reiser.law
Expertise
Corporate Law   Inheritance law    Laws governing the legal profession
Languages

French  English  German
Professional career
Christian M. Reiser enjoys a long-standing reputation in the fields of Corporate law and Commercial law. He has extensive experience in civil law, in particular inheritance law, and regularly advises lawyers on rules governing the legal profession. 
Christian Reiser's extensive commercial practice covers the creation, administration and liquidation of companies, as well as their representation in court proceedings, whether of a civil or criminal nature. He has also acted as counsel and as arbitrators in numerous domestic and international commercial arbitration proceedings.
These activities have led him to advice company directors, and many other clients, in relation to various legal aspects of their private lives, including estate planning.
Christian Reiser acted as the president of the Geneva Supervisory Authority for Lawyers for four years, and was active within this supervisory body for many more (2002-2010). In doing so, he has acquired a thorough knowledge of the rules governing the legal profession in Switzerland. He regularly advises and represents lawyers in relation to practice authorisations and disciplinary sanctions.
Christian Reiser started his career as an associate for Me Gabriel C. Oltramare. He was one of the four founding partners of the law firm Oltramare, Hochstaetter, Eardley & Reiser, set up in 1981, which later became OHER Avocats. He co-founded Reiser Avocats in 2019.
---
Education
1981 Program of Instruction for Lawyers (Harvard Law School)
1976 Admitted to practice at the Geneva Bar
1974 Master degree in Law, University of Geneva
---
Professional memberships
Christian M. Reiser is a member of the Geneva Bar Association, the Swiss Federation of Lawyers, the Geneva Business Law Association, the Geneva Society of law and law-making, the Swiss Arbitration Association and the International Association of Lawyers (UIA).
---
Conferences and academic activities
Conference organized by ISHR (International Service for Human Rights), The Profession of attorney-at-law in Switzerland, 13.11.15.
Conferences for the "Marathon of law" organized by the Geneva Bar Association on the rules governing the legal profession (2008 and 2009).