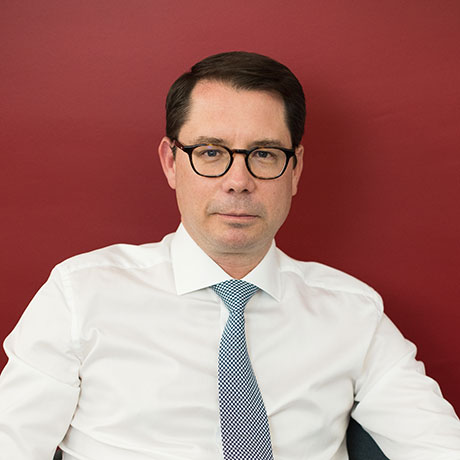 Flavien Valloggia
Partner
+41(0)22 320 42 42
fv@reiser.law
Expertise
Corporate law, construction law and public procurement contract law
Languages
French English
Vcards         CV pdf
Professional experience
Flavien Vallogia is primarily active in Corporate law and mergers and acquisitions. He is also specialised in administrative law and has an established reputation in the fields of Construction law and procurement law.
Flavien Vallogia prioritises privileged, long-term relationships with his clients, whether they are individuals, businesses or institutions. He advises his clients on business law throughout the various stages of development of their business, and supports them in achieving specific projects. He also acts as member of the board of directors for Swiss companies and is a board member of several foundations. Active as financial intermediarie, he is member of the self-regulatory organism of the Swiss Bar Association (SRO SBA).
Passionate about architecture and construction, Flavien Valloggia's clientele also includes property developers, architects, engineers, construction companies and land owners. He assists this clientele in various ways, including in designing construction projects, drafting contracts and in representing their interests in court proceedings (eg. planning permissions, legal charges, construction defects etc.).
Flavien Valloggia is very active in the field of public procurement law. He advises and represents tenderers as well as adjudicating authorities regarding cantonal and federal public procurement procedures. In addition, he regularly appears in appeal proceedings at court.
Before co-founding Reiser Avocats, Flavien Valloggia practised at the Geneva Bar for almost 20 years at OHER Avocats where he became a partner in 2010.
Flavien Vallogia taught contract law and criminal business law at the IFAGE school of Geneva for 10 years as part of the Federal Diploma in finance and accounting, for which he sat on the examination board as an expert in business law and accounting. 
Flavien Vallogia is an artillery officer of the Swiss army with the rank of Colonel. He is the former commander of an active unit and was Chief of staff for personnel in an infantry brigade. Flavien Valloggia is currently pursuing his military career as Chief of staff for personnel (G1) in the staff of the Territorial Division 1.
---
Education
2003 Admitted to practice at the Geneva Bar
1999 Master degree in Law, University of Geneva
---
Professional Membership
Member of the self-regulatory organism of the Swiss Bar Association (SRO SBA).

Member of the Genevan Business Law Association (AGDA)

Member of the Young Business Managers Group (GJD)
---